With so much competing for our attention, great design makes a critical difference in engaging users. Whether it's a logo, project branding toolkit, recruitment and presentation materials, or a web- or native-based user interface, we bring the same focus of fresh, clean, and engaging design. We start with understanding the project, its goals, and any particular 'feel' that a researcher wants. Then the creative, iterative process begins as your graphics take life. We dare you to not find a little fun along the way!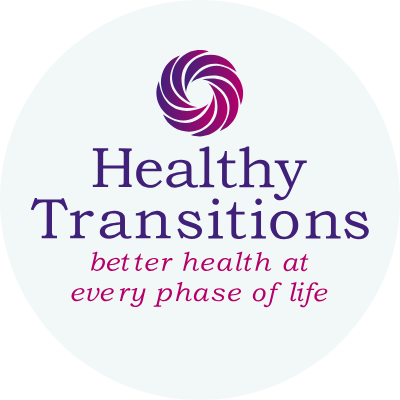 Healthy Transitions
Created logo and branding for Healthy Transitions, a specialty clinic caring for women with diabetes, pregnancy complications, and/or obesity

Collaborated with principle investigator to develop a logo that captures the style and approach of the clinic and its services
COMET
Provided graphic design services for COMET – Comparison of Operative to Monitoring and Endocrine Therapy, a phase III randomized clinical trial addressing low-risk ductal carcinoma in situ (DCIS)

Collaborated with national team of investigators and patient advocates to create logo, branding, and website user interface that captures the essence of the research / projects image of the project?

Designed print materials and coordinated printing for brochures and letters distributed across all participating clinics nationwide

Created illustrations for videos, depicting accurate portrayal of complex images with an eye towards diversity and literacy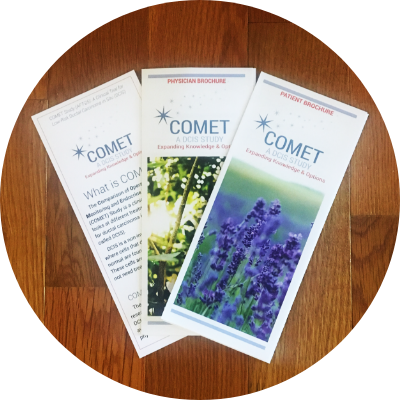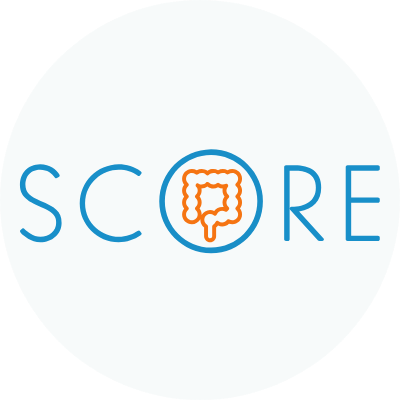 SCORE
Developed logo and color palette for SCORE - Scaling Colorectal Cancer Screening Through Outreach, Referral, and Engagement

Collaborated with the research team through an iterative process to develop a logo that resonated with vulnerable populations in North Carolina.